Hey all!
So I'm now waiting to see if I made it into the top 3 so I can give something away! Will keep you posted.
So there is a competition going on amongst us bloggers courtesy of being a
Purex Insider
to see which blog can drive the most traffic aka people to visit the
Purex Crystals
web page on
Purex.com
. Each blogger has a unique
URL
aka
LINK
that you can get to the site to and each person who clicks that link gives me a my blog credit into the competition.
The blogger with the most people to click their link and who visit the Purex Crystal site wins.
This is MY UNIQUE LINK:
http://www.purex.com/MXTQEPZOXYOMU377AXODMQMFIYLHZ
or you can use this shortened link:
http://bit.ly/gDQKyQ
You can tweet, post on Facebook, to your blogs if you have one, on your emails, where ever to help me and my blog win the 1st place for most traffic.
So whoever clicks my link

http://www.purex.com/MXTQEPZOXYOMU377AXODMQMFIYLHZ

gives me credit as driving traffic to the Purex site. Again This LINK

http://www.purex.com/MXTQEPZOXYOMU377AXODMQMFIYLHZ

or this shortened link

http://bit.ly/gDQKyQ

can be tweeted, reposted, facebooked, emailed telling your friends to click it… you name it, you can do it! They have some nice cash prizes for the blogger with the most traffic and I can really use the little extra money to help pay for medical bills, so me and my family could really use this.

I NEED YOUR HELP! CONTEST STARTS Wed. March 3rd and ending on Sunday March 13th.


I figured I hold a GIVEAWAY for my readers to go along with this competition. ONLY If I RANK IN THE TOP 3 of the BLOGGERS WITH THE MOST TRAFFIC TO THE SITE, I'd reward one of my readers with a NICE GIFT CARD for helping me RANK HIGH. AGAIN THIS GIVEAWAY ONLY HAPPENS IF I RANK IN THE TOP THREE!

If I get to

1st place

I will give ONE READER a

$50 TARGET.COM, OR BESTBUY.COM, OR AMAZON.COM

GIFT CARD. YOU CHOOSE WHICH

ONE

OF THOSE THREE CHOICES YOU'D LIKE YOUR

$50

GIFT CARD TO BE IN AS A THANKS FOR HELPING ME GET TO 1ST PLACE.

If I make it to

2nd Place

I will give ONE reader a

$25 TARGET.COM, OR BESTBUY.COM, OR AMAZON.COM

GIFT CARD. YOU CHOOSE WHICH

ONE

OF THOSE THREE CHOICES YOU'D LIKE YOUR

$25

GIFT CARD TO BE IN AS A THANKS FOR HELPING ME GET TO 2ND PLACE.

If I make it to

3rd Place

I will give ONE reader a

$10 TARGET.COM, OR BESTBUY.COM, OR AMAZON.COM

GIFT CARD. YOU CHOOSE WHICH

ONE

OF THOSE THREE CHOICES YOU'D LIKE YOUR

$10

GIFT CARD TO BE IN AS A THANKS FOR HELPING ME GET TO 3RD PLACE.

SO SPREAD THIS LINK HIGH AND LOW WHERE EVER YOU CAN! Again it may be shared and pasted in any medium (Twitter, Facebook, email, Blog, etc.) to spread the word.

LEAVE A COMMENT BELOW TELLING ME WHAT YOU HAVE DONE AND ALSO LEAVE COMMENTS WITH LINKS TO TWEETS AND FACEBOOKS AND BLOG POSTS.

ALSO YOU GET $1 OFF COUPON AT THIS Link: http://www.purex.com/MXTQEPZOXYOMU377AXODMQMFIYLHZ AS WELL FOR PUREX CRYSTALS! SO YOU COULD WIN A GIFT CARD AND GET A COUPON. GOOD DEAL TO ME.SO MANDATORY ENTRY:

CLICK THIS LINK AND TELL EVERYONE YOU KNOW TO CLICK IT TOO:

http://www.purex.com/MXTQEPZOXYOMU377AXODMQMFIYLHZ

For

Additional Entries after the main entry is completed, do the following and PLEASE LEAVE A COMMENT BELLOW FOR EACH ADDITIONAL ENTRY YOU DO: -SUBSCRIBE TO MY BLOG BY EMAIL OR VIA READER! SCROLL DOWN THE RIGHT SIDE BAR OF MY BLOG WHERE IT SAYS "SUBSCRIBE TO ME"

- "Like" The Queen of Swag! on Facebook at Facebook.com/thequeenofswag (or click on the Facebook Like button found on the right side bar).

- Follow The Queen of Swag on Twitter @queenofswag4u or by clicking on the twitter buttons that say follow me on the right side bar.

-Tweet this Giveaway! Feel free to make up a Tweet about this Giveaway with @Purex @queenofswag4u

a

nd http://www.purex.com/MXTQEPZOXYOMU377AXODMQMFIYLHZ or this shortened link http://bit.ly/gDQKyQ so I can see it or use the tweet I created below." I WANT @QUEENOFSWAG4U TO WIN @Purex Contest! CLICK HERE: http://www.purex.com/MXTQEPZOXYOMU377AXODMQMFIYLHZ

"


-Leave a LINK to your Tweet in a Comment Bellow.

(This is limited to 7 tweets per day, spaced apart not one right after the other PLEASE. I don't want anyone to be called spammers or blocked by twitter.) RAISED IT JUST FOR THIS COMPETITION.

- Become a "Google Friend Connect Friend" with The Queen of Swag! found also on the (right side bar of the blog)

- Connect with me on NETWORKED BLOGS found also on the (right side bar of the blog)

- Blog about this LINK AND GIVEAWAY and leave a link to post.

GIVEAWAY WILL END MARCH. 13 TH, 2011 at 11:59pm pacific time! Winners will be notified by email, twitter, or facebook and winners will be announced on this blog, on twitter, and on facebook.

This GIVEAWAY is open to USA ONLY! SORRY.

PRIZE WILL BE FULFILLED AND EMAILED TO WINNER BY ME!

**PLEASE SEE RULES AND DISCLAIMER FOR MORE PRIZE INFO. AGAIN WINNER WILL BE CHOSEN AT RANDOM USING RANDOM.ORG FROM ELIGIBLE ENTRIES.**

Good luck to US ALL! And THANK YOU so much for following my blog!

**Disclosure: I was given THE OPPORTUNITY TO ENTER A COMPETITION FROM THE PUREX INSIDERS PROGRAM and I will use some of my own money winnings to gift my readers a gift card should I rank in the top 3. All opinions are my own. Experiences with products may vary from person to person.**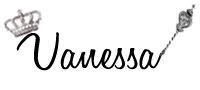 C